EMS 2023
Science and Innovation that Serve the Public Good
July 31-August 3, 2023

The table below summarizes registration fees:
Early Bird Fees
(Before June 20)
Standard Fees

In-person Meeting1

Full Conference
Daily

Full Conference

Daily

Attendee

$545
$265

$620

$320

Participant2

$505
$225

$560

$255

Student

$295
$105

$345

$155

Late Fee (after July 13)

$75

$75

Recordings Only3

Attendee
$545
$265

$620

$320

TNI member
$505
$225

$560

$255

Student
$295
$105

$345

$155
You may register now using our on-line registration system.
You may also register by completing the registration form (PDF) and sending to:
The NELAC Institute
PO Box 2439
Weatherford, TX 76086-2439
FAX: 817-423-6777
Email: [email protected]
Notes:
1. Registration includes participation in all meetings, all printed materials, continental breakfasts, lunches on Tuesday and Thursday, and access to the Symposium Portal until October 31, 2023.
2 A Participant is an NEMC Session Chair, a speaker at NEMC, or a member of a TNI.
3 Registration includes access to the Symposium Portal for viewing recordings of all meetings between August 7 and October 31, 2023.
4 You may join TNI and register at the Participant rate.

CANCELLATION: If you cannot attend, you may either send a substitute or receive a refund, less a $75 administrative fee provided notification is received by July 24. Cancellations after July 24 will not receive a refund.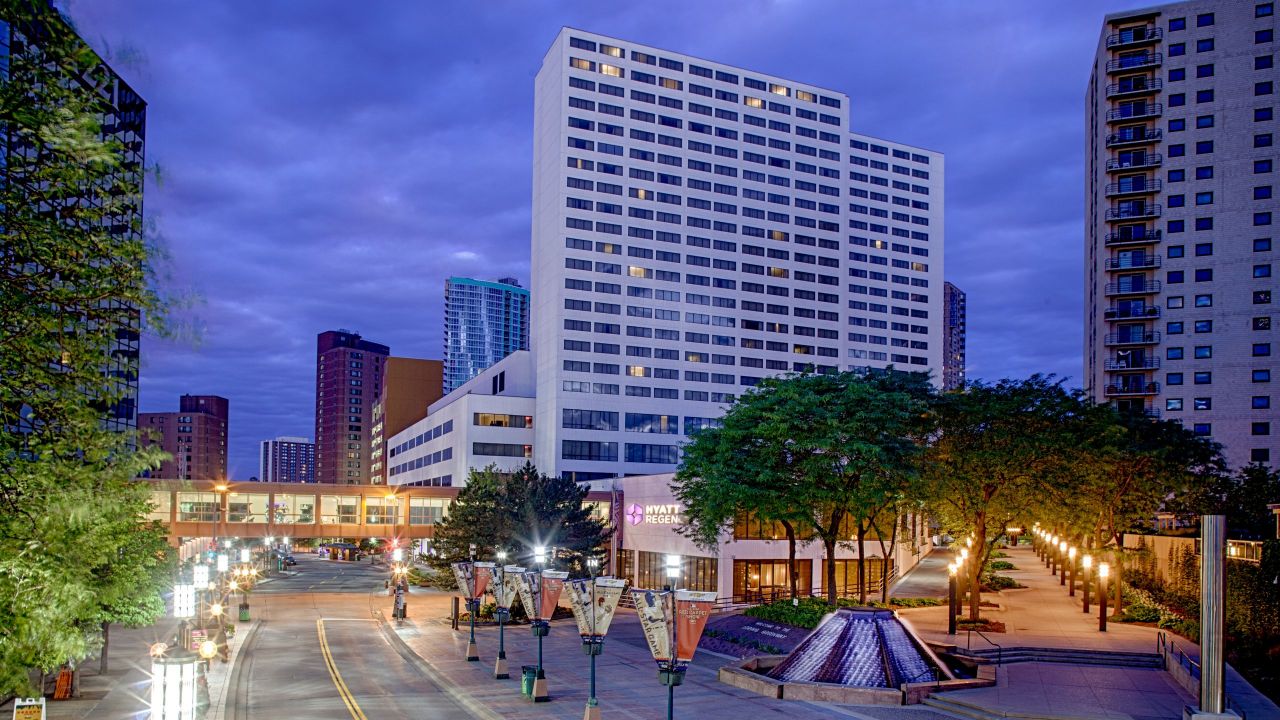 Hyatt Regency Minneapolis

1300 Nicolet Mall
Minneapolis, MN 55403
Tel: +1 612 370 1234

minneapolis.regency.hyatt.com (for general hotel information only)

Special advance registration rates of $148 per night ($173 double) can be obtained by calling the hotel directly before July 7, 2023, or using our secure on-line registration system:
https://www.hyatt.com/en-US/group-booking/MSPRM/G-NLCI


The Hyatt Regency is located on Nicollet Mall, known to be downtown's core shopping and entertainment area. Remodeled in 2017, it has become a one-stop destination for both workers and residents of the area. Connecting retail, entertainment, and nightlife, Nicollet Mall has something for everyone.

Self Parking: $40 Overnight Valet Parking: $50.00 Overnight

Transportation
MSP International Airport (MSP): 12 miles from the hotel
Amtrak Station: 8 miles from the hotel
Light Rail station: Across the street from the hotel and takes you downtown, Mall of America, the airport, and St. Paul.


Training courses will be announced when available.
The Poster Session will be presented on-site.
Tuesday, August 1, 2023; 3:30 - 5:00 pm
For the tenth year in a row, we are pleased to provide an opportunity for up to twelve (12) organizations to showcase innovative new technologies. Each organization will have 5 minutes to describe their product or service.
Click here
for more information.